1: Get there early.
We rocked up at what we thought was an early time (7.30am for 9am start) and the place was heaving! We queued to park and we queued to start. Not to mention that the line felt like 100 miles long. We were so keen to be on our way that standing still in a queue for an hour or so was not the dream start (plus, they let the 50 milers go with the 100 milers so we were very conscious of precious time slipping by).
2: Coffee first thing is NOT the best idea.
Now, in this wait you may be tempted to go and get a coffee… I warn you not to. It will only mean you'll be dying for the loo in the next hour – just when those legs are really getting under way.
3: Oh that note, don't forget to go to the loo.
On the topic of the toilet, don't forget to go before you start queuing! Sods law you'll need it just as you get to the line… or very soon after.
4: There are a lot of people and they cycle VERY close to you.
I felt ridiculously uncomfortable at how close people were cycling to me. There were a lot of them and they really did get too close for comfort – which usually ended up with me veering away into the hedge.
5: There are bad cyclists as well as bad drivers.
Yes, there really are. I drive as well as cycle and feel myself to be open minded enough to look at both sides. I lost count of the times I shouted 'car back' to be ignored by the throng in front of me. It's no wonder motorists get angry at cyclists. I also saw cyclists cutting cars up and generally being very pushy. There were some serious manners lacking.
6: Watch your pace. You'll get carried along.
Stuck in amongst the throng of cyclists vying for prime position and keen to show everybody they were the strong cyclist, we got carried along at a much higher pace than I felt comfortable with. It was hard to maintain our desired pace with so many others around.
7: Men don't like being overtaken by women – especially on a hill.
Wowee, they sure as hell don't. There were many hills that I had to put up with men sprinting to get past me, assuming I'd be really slow going up a hill. Only, they would be the ones who slowed down and blocked me. This usually required me to overtake them back because the pace was unbearably slow.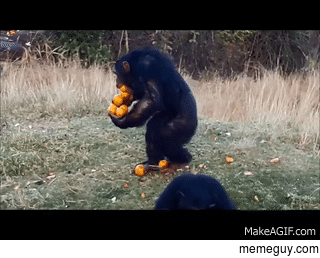 8: CARRY ALL THE FOOD. There may not be suitable food – let alone enough by the time you get to feed stations. Extra can never hurt.
Before I set off, I rammed my pockets full to bursting. I'd heard horror stories of friends getting to feed stations and there were no snacks left. It's a bad idea to be out of food when on the bike – especially when doing 100 miles. It's better to carry more than regret it later.
9: Don't forget to chuck gel/food wrappers or they'll make themselves at home in jersey pocket.
Gels – what would we do without them? They're easy and hit the spot when you're nearing a sugar low. Yet, they're sure as hell a huge pain when it comes to disposing of the wrapper. When you're on the go, what else are you going to do but stick them back in your pocket and pray they don't make a sticky mess every where. Throw them as soon as you find a bin to prevent the mess becoming catastrophic.
Chirundu.com
10: SMILE for the photographers.
In every single photo I looked like I was having a bad time. I really wasn't – I just have a serious case of resting bitch face. The pictures were great, too, but I just couldn't bring myself to buy one when I looked like I was having the worst time.
11: It's an awesome achievement and crossing the finish line is fun.
When my Garmin hit 2 miles I was unbelievably happy! This was my first 100-mile ride and I was so close to completing! It's something that for a long time I didn't dream of being able to do but now I have… what's next?!
12: You'll be able to eat two large MacDonalds meals straight.
Arguably one of my favourite parts of the day – the post ride meal. Despite having been constantly eating on the bike I was super hungry and MacDonalds certainly hit the spot, if not being the most nutritionally beneficial…
Though there were some elements of the sportive that annoyed me, it was a great experience and one that I will be repeating.
Here's my video of the ride!